Why learn Japanese online? While this has almost as many answers to this question as there are people learning the language, let's look at the more apparent motivators. Japanese is the ninth most spoken language in the world, with 126 million native speakers globally. Secondly, Japan's economy is the third-largest in the world, only behind the U.S. and China.
My personal interest in the Japanese language, however, does not come from Wikipedia stats such as these. I fell in love with Japanese culture through culture, music, cinema, gaming, and animation.
Whatever your reasons for wishing to study Japanese, the courses on this list will help you out. Taking online Japanese courses is one of the most cost-effective language learning methods, and it's one that can be utilized from the comfort of your own home. All you have to do is stay focused and motivated, and you'll become a fluent Japanese speaker in no time.
Whether you are a Japanese language veteran looking to brush up on advanced kanji, an intermediate learner with knowledge of hiragana and katakana, or a total beginner without any Japanese language skills whatsoever, there'll be an online class on this list perfect for you.
When studying, we recommend relying on science-based study methods such as spaced repetition and active recall to optimize language learning. To complement the courses in this list, also consider using free Anki Japanese decks to build your vocabulary.
Without further ado, these are the best online Japanese courses.
Best Overall: Rocket Japanese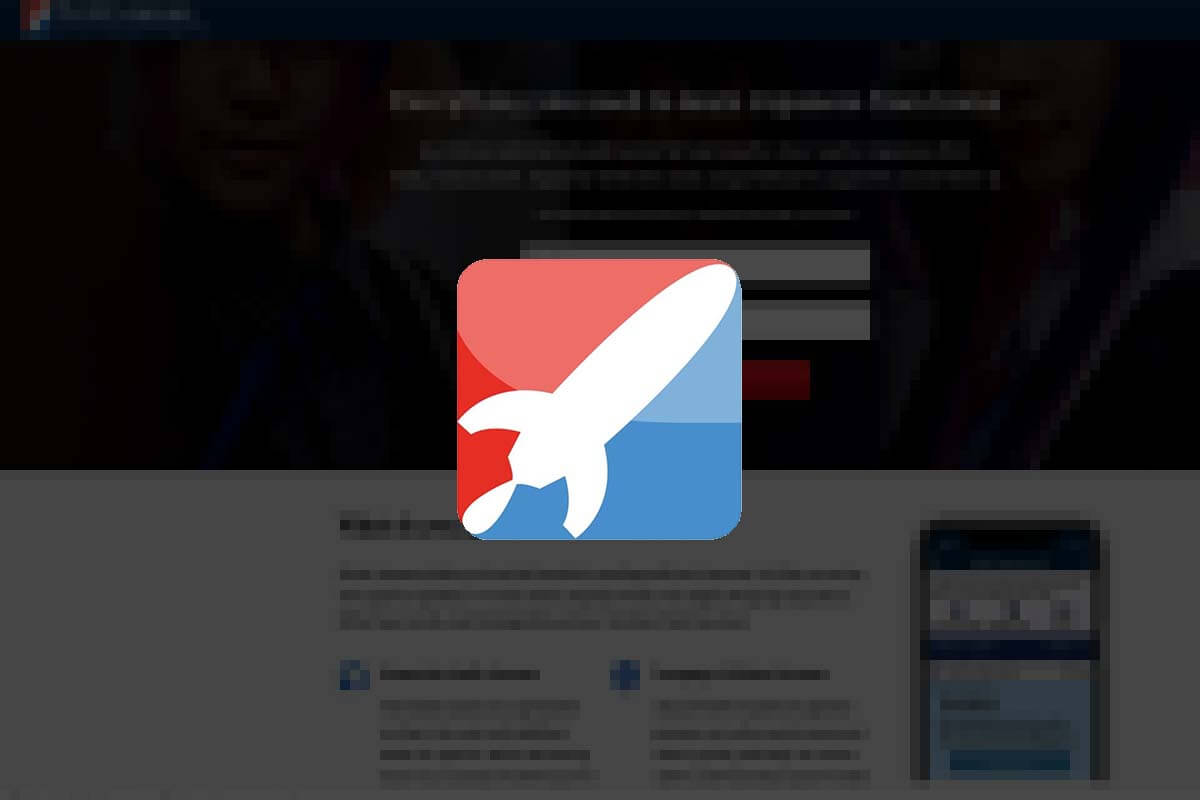 Another one of our favorite courses for learning the Japanese language online.
Read my Rocket Japanese review to learn about the platform in detail. But, here's a quick rundown of why I love it:
Course instructor: Rocket Languages is a recognized leader in online language learning. In fact, the Rocket Languages platform has been so successful that over 1,200,000 registered users are now using Rocket Languages products. The teachers are highly skillful, and the customer support is excellent.
Who can take this course: Rocket Japanese has three experience levels aimed at different students. The first level starts from the very basics of the Japanese language, and the third is the most advanced. Rocket Japanese has ensured that it has useful content for every skill level. Therefore, you can just jump right in at any skill level. With that being said, if you are already nearing expert level, then you might find even the advanced courses slightly redundant.
What you'll learn: Rocket Japanese is more balanced than many of the alternative online courses that are out there. While the lessons can be repetitive at times, with its method putting a focus on memorization, the course overall still manages to be highly effective. The various cultural and social aspects of the Japanese language are explained well throughout the course. Not to mention grammar and vocabulary training is definitely top-notch. Unlike many other courses, it also has a good writing and reading training component.
Features: The course platform has seen a lot of updates recently and is now our favored platform for more conventional Japanese language courses. The voice recognition speaking training feature is very useful for working on your pronunciation. And unlike most others of this type, Rocket Japanese also has an excellent mobile app, making learning on the go much more appealing. And it is even possible to download the course material for those of you who want to access it completely offline. 
What others say: On their own site, they have an average rating of 4.7 stars out of 4,421 reviews. Looking elsewhere around the Internet for user reviews reveals similarly positive experiences. All in all, it is a great service that students tend to love.
Verdict: Rocket Japanese provides a balanced learning experience at a reasonable price point – the lifetime access becomes a great deal, especially if you are buying the full pack with all three levels. All the extra features, such as voice recognition software, the app, flashcards, and offline access, definitely help out a lot in the language learning process. Their customer service is also fantastic – if you need help, they will do their best to help you. Not to mention the fact that you can get a full refund within 60 days if you are not happy with your course. All in all, this is one of the best online Japanese courses, and I can highly recommend it.
Alternate Pick: Busuu Japanese
With 100+ million users and real scientific research backing the platform, Busuu is our alternate pick for 2023.
In 2016, two American PhDs conducted an independent scientific study of Busuu's capabilities as a language-learning app. The test results were astonishing – the research showed that 22.5 hours of learning on Busuu was equal to one entire college semester of language studies.
For those of us who try to learn languages as efficiently as possible, that result is very encouraging. It's another indicator that if you want to make the most of your time and money, you're better off learning Japanese online rather than going to traditional classrooms.
Busuu is structured around sets of short lessons, with about four mini-lessons focusing on the same topic, followed by a quiz or writing exercise. The lessons cover grammar and vocabulary and are complemented later on, once you have progressed a bit, with dialogue lessons.
The first thing that makes Busuu stand out is the interface – this is designed to have a friendly and clean look and have easy navigation, which helps encourage learners to stay engaged. 
The second major selling point is the language learning community. With more than 100 million users across its different languages, the platform is able to pair native speakers of one language with learners of another one. This is most apparent in the writing exercises, in which native speakers will correct your exercises and help you with any eventual mistakes. In exchange, they receive points that they can use for various benefits on the platform.
Busuu has also been awarded many awards for its efficacy, including the Bloomberg Business Innovators award, EdTech Breakthrough Award, and the Google Play "Best Apps of 2015" award.
Busuu is our alternate pick for the best online Japanese class for 2023, and I suggest you give it a shot if you're truly dedicated to mastering both written and spoken Japanese in as little time as possible.
Best for Listening Comprehension and Pronunciation: JapanesePod101
An excellent and cost-efficient online course for learning Japanese with a focus on listening comprehension.
Course instructor: Innovative Language Learning, the creator of JapanesePod101.com, has been involved with the online language teaching industry for over 14 years. With well over a decade of language teaching experience and over 1 billion lesson downloads, their system is time-tested, proven, and has helped thousands of students learn Japanese online. 
Who can take this course: It has loads of in-depth Japanese lessons for all experience levels, starting from beginner level all the way to advanced. All students interested in learning Japanese online will benefit from this course. It really is a good match for just about anyone willing to learn the language.
What you'll learn: We covered this online Japanese course in greater detail in our in-depth review, where we ranked it highly as a result of our positive experiences with the platform. To sum it up, though – the lessons on JapanesePod101 are well-structured and easy to understand. Practicing Japanese pronunciation is often overlooked in online courses, but JapanesePod101 is special in this regard, as it does an excellent job of covering both Japanese listening and speaking while also covering writing practice.
Verdict: JapanesePod101 is an excellent resource for learning Japanese. It is a versatile tool with many features, and it's flexible, so you can tailor the learning experience however you want. I can strongly recommend it to anyone who is serious about the language, regardless of skill level. The pricing is reasonable, and the service is easy to use.
Best for Beginners: Rosetta Stone
One of the most beginner-friendly platforms for learning Japanese online.
Course Instructor: Rosetta Stone Inc. is dedicated to changing the way the world learns. The company's innovative, technology-driven language, literacy, and brain-fitness solutions are used by thousands of schools, businesses, government organizations, and millions of individuals around the world.
Who can take this course: I would recommend Rosetta Stone for beginners and intermediate learners. It has a lot of content, and it prides itself on being immersive. I would say that this online Japanese course is best suited for learners who are patient. That is because with this course it does take quite a bit of time to learn, as it's very methodical in its teaching approach.
What you'll learn: It's an excellent course that is well-designed with short (5-10 minute) lessons. The lessons focus on integrating listening, speaking, reading, and writing skills in the target language with no translations. However, don't expect to learn travel phrases or conversational expressions early on. Those come much later in the course. At first, you will learn the most useful basic vocabulary to lay a solid foundation that the course then keeps steadily building on. The endpoint of the course is not fluency in Japanese, but you will have a good foundation and be able to get by in many day-to-day situations.
What people say: Rosetta Stone reviews have been very mixed over the past decade, with the biggest criticism being the price-to-value ratio.
Verdict: Make no mistake; if Rosetta Stone works for you, it's going to work well. The problem lies in the fact that this sort of learning just doesn't appeal to everyone, and not everyone can use this method of learning to their advantage. So give it a try and see for yourself.
Best audio-based course: Pimsleur Japanese
A great online Japanse course for casual conversation skills.
Course Instructor: The Pimsleur Method™ was established nearly 50 years ago by Dr. Paul Pimsleur. By today, Pimsleur has become a major player in the language learning scene by offering quality courses as well as true and tried methods of teaching.
Who can take this course: Pimsleur Japanese is good for beginners to upper-intermediate students. You'll want to consider it if you're looking to improve your speaking, listening, or pronunciation skills. This is good language software for those who enjoy audio-based learning. If you have a busy schedule or a mobile lifestyle, the course could be perfect for you. Also, it is perfect for visually impaired people.
What you'll learn: The Pimsleur language learning system is an audio-based course that presents phrases in the target language first and then in your mother tongue for you to translate into that language. It is purely audio-based and concentrates on actual conversational skills, which means you will not be learning how to read and write Japanese. However, it is good at what it does promise to do, preparing you to converse with actual people.
What people say: Pimsleur has received mixed reviews; some love it, some not so much. However, it is effective in what it does, and many students appreciate the course format and consider it very effective – myself included.
Verdict: Pimsleur is an effective spaced repetition language-learning method focusing completely on conversational skills. Since it's 100 percent audio, you can also use it while you are walking. In terms of daily language courses with a low time commitment, Pimsleur is one of the best. 
Best for JLPT Prep: Attain Corp. Udemy Japanese Courses (Udemy)
These are ideal courses for JLPT prep and business communication.
Course instructor: Attain Corporation is a Japanese educational e-learning company. They make and sell Japanese learning materials and Japanese teacher training materials. They also offer over 600 lessons of e-learning materials about IT knowledge and business skills in Japan.
Who can take this course: It is for any skill level ranging from absolute beginner to expert, granted you start at a level you are comfortable with or just study them in order. And as mentioned before, it is perfect for students aiming to take JLPTs or just looking to improve in general. 
What you'll learn: The "Online Japanese" courses by Attain Corp (Japanese N5, Japanese N4, etc.) are amazing. The lessons are structured perfectly, the pacing is great, and I found they put in the effort to make the content entertaining. I should mention that the lectures are fully in Japanese, of course with English subtitles, which in my opinion makes it much more immersive. These courses will prepare you for JLPT N5-N1 Japanese proficiency tests, which will get you a certificate of your actual level of skill. But not only that, it manages to teach you useful language skills while preparing you for those tests.
What people say: Overall, Attain has very good reviews from students taking their courses, with an average being somewhere around 4.6 out of 5. I personally found them very useful and will be using them again to prepare for my N2 exam.
Verdict: Definitely one of the best courses out there. It does exactly what it's supposed to and makes it fun along the way. I wholeheartedly recommend picking this course up. However, be prepared to do some practical exercises on your own to really help you memorize and learn everything in the lessons themselves, but if you are committed to learning, it really isn't a problem. 
Good beginner-level online courses.
Course instructor: The Japan Foundation is an organization that promotes Japanese language and culture around the world. They have a few different courses where you can learn Japanese for free online. They run a course called "Marugoto" which is the best general beginner course that you can find for free. 
Who can take this course: The course is well suited for beginners who are just starting out and would like an online self-study course, which is more structured and formal than the other courses on this list. You submit assignments online and even get a certificate at the end. There is also an online noticeboard for students where you can chat about your experience learning Japanese with other students across the world. But do keep in mind you can do everything at your own pace, so you don't have to worry about burning out.
What you'll learn: Marugoto has lots of pictures and lots of listening practice. It has an easy-to-use, fun, and interactive format.
There are actually two options you can choose from Marugoto, 'katsudou' or 'katsudou & rikai'. The 'katsudou' course focuses on listening and speaking for everyday situations. The other option covers the same listening and speaking lessons, but you will also learn how to read and write in Japanese, and you will study more grammar. The course is available in a few different languages, including Spanish, Indonesian, and Thai. To take the course, you have to register (for free) on the Japan Foundation Minato e-learning portal. It does have a testing system as well to determine the level of skill you are at and, based on the results, will recommend a starting level for you.
You can also get the textbooks for the different courses from Amazon – A1 Rikai, A1 Katsudou, A2 Rikai, A2 Katsudou, A2/B1, B1 – Level 1, B1 – Level 2
What people say: It has received praise from many users, and a lot of language learners and teachers alike swear by it. 
Verdict: I thoroughly enjoyed the course. It is well put together, has solid materials, well-thought-out lesson structures, and has a ton of material. You also get a certificate for completion. I definitely recommend any beginner to give this course a go.
Steps in Japanese for Beginners (edX x Waseda University)
Good beginner-level online courses, following a more traditional university course format.
Course instructor: Waseda University is a leading institution in Japan, founded in 1882 with three principles: academic independence, practical innovation, and the shaping of open-minded citizens, aiming to provide the world with progressive leaders.
Waseda has stayed true to these ideals, educating seven prime ministers and countless other politicians, business leaders, journalists, diplomats, scholars, scientists, inventors, actors, writers, and artists.
The courses they provide on the edX platform are of excellent quality and recommended by many.
Who can take this course: The course is aimed at beginners level students looking to prepare themselves for college-level learning or just improve themselves. It is geared towards teaching simple vocabulary and grammar for you to start your road in college. As an added benefit, it is possible to obtain a certificate of completion from this course series, although it does come with a fee.
What you'll learn: The course is structured mainly around video lectures and supporting practical exercises based on the same lectures. You will learn conversational skills, grammar, and vocabulary. It also provides loads of information about Japanese culture. The course instructors are super nice as well, always helpful, and provide great insight.
What people say: People generally like this course, and it is recommended by many.
Verdict: This course was great. I learned a lot from it, and it definitely helped me prepare for my year in a Japanese college. I also picked up the certificates from there, which are super nice to add to your CV.
A useful tool for practicing your vocabulary and supporting your language learning efforts in other courses.
I'm mentioning this tool because it is a great little application to supplement your Japanese learning on the go in bite-size pieces. It is worth checking out. Now I need to mention that Duolingo is a good practice tool at a beginner's level. It will not teach you a language in its entirety; just keep that in mind. With that out of the way, it is a good resource for learning a lot of words. It also manages to solidify your foundations for grammar and syntax and perhaps some pronunciation as well. Duolingo is very easy to use, with an intuitive UI and user-friendly lesson content. So definitely give this little tool a go.